Over $1.2B in OOH is booked annually through DOmedia by agencies and direct advertisers. Learn how we help businesses sell media.
DOmedia makes sales human again.
Emails, powerpoint presentations, photosheets, maps, spreadsheets, pricing approvals, availability checks, proposals and contracts – DOmedia can make them all automatic. Our software lets salespeople focus on clients instead of computer screens.
DOmedia makes sales faster.
Analyzing over $10B in OOH contracts shows sellers' responsiveness influences agency buying decisions. DOmedia makes sales faster with tools that range from automatically pre-filled RFPs to e-commerce transactions where sellers just sit back and approve contracts.
RFPs from the Top US Agencies

e-Commerce Buys from SMBs

RFP Management

3rd Party Audience Data

Programmatic & Traditional Media

Maps, Excel & PowerPoint

Specs & Photosheets
Pre-Fill Historic Inventory Data

Search Inventory By Client Location

Create and Manage Contracts

Instant Proposal Generation

Complex Custom Pricing Rules

Availability Tracking / Charting

Automated RFP Responses
Creative Restriction Tracking

Lease Management

Proof-of-Performance Automation

Financial / Billing Integration

Indentify / Manage Discrepencies

Business Insights Dashboard

Honestly, it's too much to list...
If you need it, we almost certainly do it.
(the answer is "yes," just tell us the question)
The Largest Online OOH Marketplace
BillboardsIn.com (that's "billboards in") is DOmedia's online buying platform for local advertisers.
75% of BillboardsIn.com users have never bought OOH before. We make sure it's an easy, accessible process.
Sellers set the prices and have the final approval of all contracts. If you're interested in finding new customers, make sure you're set up to get business from BillboardsIn.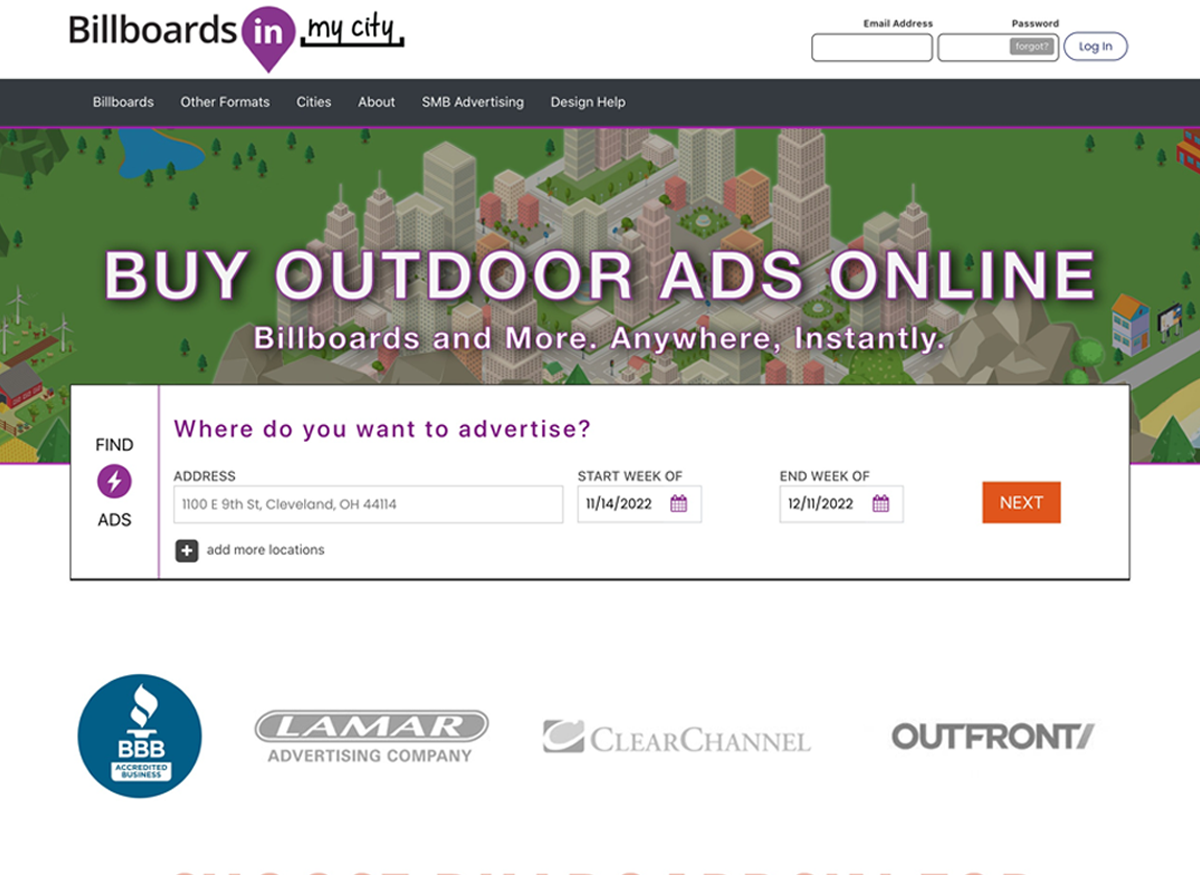 We help media sales businesses transform themselves, without sacrificing the experience and traditions that make them great.