Great Outdoor Advertising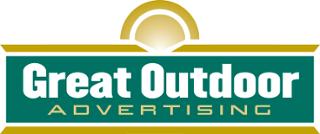 1301-A Lemaire
New Iberia, LA 70560

Great Outdoor Advertising specializes in eye-level billboards in Iberia, St. Martin, south Lafayette, and West St. Mary parishes.
We have over 320 billboards strategically positioned in these 4 parishes to put your message in front of thousands of potential clients.
Priced as low as $140.00 per month, billboards are proven cost effective way to grow your business.
We offer a complimentary design service that can create a powerful message, based on your information. If photography is needed, we provide it at no additional charge.
Once a design is developed, we send you a PDF for your approval. Of course, we make whatever corrections or changes you request.
It would be a pleasure to meet with you to discuss the various options available and develop an effective message.
For technical assistance, call DOmedia: 866.939.3663