Brandwich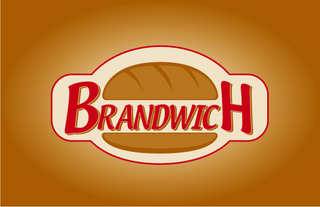 18 West 21st Street
Suite 901
New York, NY 10010

The Brandwich C-Store Deli Advertising Network is an innovative way to reach consumers at a time where they are extremely receptive to messaging. Whether it's for an in store brand or any number of other industries, Brandwich provides impact and awareness.

The Brandwich Advertising Network reaches consumers in an increasingly saturated advertising market. The Brandwich touch point is created in C-Stores, Sandwich Shoppes, Cafes, Delis and wherever sandwiches of any kind are sold. Instead of plain paper being used to wrap the sandwiches, we provide proprietary branded paper to these locations so that advertisers can wrap their breakfast, lunch, dinner and snack sandwiches with your brand. The paper is printed with special inks to ensure maximum food safety.

Once the purchase has been made, our branded sandwich wrap allows advertisers to spend time with the consumer as meals are one of the few times consumers are usually in a relaxed and receptive state.

Visit our website: www.brandwichwrap.com
Contact: sales@brandwichwrap.com
For technical assistance, call DOmedia: 866.939.3663