Photo Sails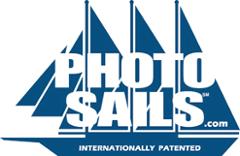 PO. Box. 7273
Fort Lauderdale, FL 33338

Photo Sails
patented technologies and marketing sails programs create relationships between brands and consumers via novel branding vehicles capable of event marketing and public relations programs.
These advertising vessels have the ability to represent a product, service, company or brand in multiple U.S. and international markets while supporting public relations programs such as VIP entertainment programs, employee reward plans, on and off premise promotions, sweepstakes and guerrilla marketing tactics.
Photo Sails provide billboard-like outdoor advertising via marketing sails where billboards currently do not exist. This is accomplished by utilizing the resource of the untapped navigable waterways bordering, surrounding, or flowing directly through the top ten market places in the U.S. and multiple foreign markets.

For technical assistance, call DOmedia: 866.939.3663