Kazoo Digital Inc.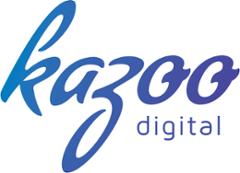 6649 boul. Boulevard D?carie
Montreal, H3W 3E3
Canada

Kazoo Digital Inc. currently has an indoor digital signage network located in healthcare venues within the western part of the city of Montreal. In addition to advertisements, Kazoo Digital plays health tips, news and weather to keep the audience captive.

Kazoo Digital has 2 outdoor LED panel in Côte‐Saint‐Luc, Quebec which are ideally located at the 2 busiest intersections with a combined average amount of over 12,000 cars daily. The screens are viewed by the majority of commuters entering into the city of Côte Saint‐Luc. Besides buses and bus shelters, Kazoo Digital is the only other outdoor advertising allowed in the city of Côte‐Saint‐Luc.



For technical assistance, call DOmedia: 866.939.3663