My Lil' Health Bot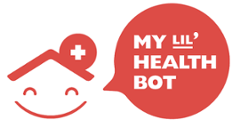 Canada

My Lil' HealthBot is changing the retail game!
​Ever get a headache? Or suddenly get the sniffles? My Lil' Healthbot is making it easier for you to get better. Say goodbye to the hassle of travelling to your nearest drug store or waiting for that delivery of Advil to come in.

We are improving the accessibility of healthcare by providing a convenient, affordable and fun way of purchasing everyday necessities. Our Robot Retailers® are available 24/7 - 365 and are stocked with 50+ of the most popular health & personal care products. Meaning #relief is always just a few taps away.

This account focuses on My Lil' Healthbot's advertising platform, targeting Students age 18-34 (61% female 39% male).

The My Lil' Healthbot advertising platform consists primarily of one digital screen per Healthbot unit. Schools usually have one unit, but some have 2 -- the number of screens purchased can be customized based on your needs. Ads and sponsorships can vary:

video topper.

in-user-experience ads featuring your product/business next to a product during the shopping experience.

wi-fi landing page sponsorship.

co-sponsorship of in-person events on campus.

social media posts.
Have a particular idea? We can get creative! A sticker on the purchased product? A custom video? Something more original? We love a challenge!
For technical assistance, call DOmedia: 866.939.3663