Hawaii Malls, Inc.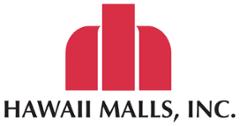 Hawaii Malls, Inc.
1000 Bishop Street, Suite 608
Honolulu, HI 96813

LIFE IS LOCAL, SO ARE WE! From your neighborhood's busiest shopping centers to Hawaii's largest regional malls, HAWAII MALLS, INC.
provides you with OOH opportunities to engage your audience where they shop, work and play -- 24/7.

Due to limited OOH opportunities in Hawaii attributed to strict outdoor advertising laws prohibiting outdoor billboards, HAWAII MALLS's network of
shopping centers offers an alternative of 85% statewide reach on Oahu, Maui, Hawaii and Kauai to reach your audience,.




For technical assistance, call DOmedia: 866.939.3663