Pursuant Health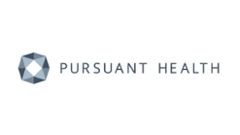 780 Johnson Ferry Road
Suite 625
Atlanta, GA 30342

Pursuant
is
digital health and wellness media company, located in pharmacy environments. Consumers are able to take control of their health via
non-invasive screenings that determine risk based on age, gender, biometric and proprietary assessment tests -
pursuanthealth.com/advertisers-2/
.
Our interactive media platform enables
health marketers to reach consumers at the specific time when they are engaged in their personal health and well being.
Each month

Pursuant

reaches over 32 million monthly consumers in locations where health and wellness decisions are being made
. We have
over 3,600 high-traffic locations (2,400 Walmart stores) and distribution in all 50 states.
For technical assistance, call DOmedia: 866.939.3663