BobCar Experiential Media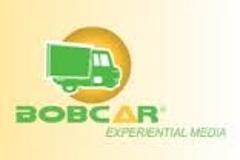 5 Hanover Square
Mezzanine
New York, NY 10004

BobCar is the first versatile and highly engaging Mobile Sales Boutique and Demonstration Showroom, complete with client branding, interactive capability and consumer reach, beyond the product demonstrations. The BobCar generates brand awareness while driving through any city, achieving "mobile billboard impressions," as well as "secondary impressions," when it is stopped at a location.

BobCar travels and can be positioned at any high traffic area. For example, for a potential cosmetic campaign, BobCar can "exhibit" in front of a participating retail store assisting with sales, by generating excitement about the product from the outside and driving customers into the store to purchase.

BobCar may be used for a wide range of clients, who are interesting in creating brand awareness and increasing sales! During each BobCar exhibit, Brand Ambassadors conduct extensive product demos, leading to a boost in merchandise transactions. When consumers walk up to the BobCar and ask, "What is this?," Brand Ambassadors respond by engaging in a first-hand look-and-feel presentation (seven minutes on average), of a specific product/service and offer the option to purchase on the spot.
BobCar represents the very first offering in "experiential media," delivering to all brand marketers, total flexibility to create and drive "hands on" peer-to-peer product and service demonstrations, as well as tightly focused market data collection, local retail bounce-back programs, active online and mobile wireless SMS + download messaging engagements. Additionally, BobCar delivers many unique forms of measurable "interruptive" media experiences, that quickly resonate with B2B and B2C in real time.

For technical assistance, call DOmedia: 866.939.3663