TUN - The University Network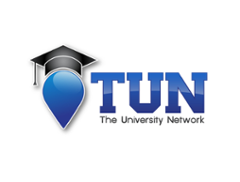 13 West 36th Street
6th Floor
New York, NY 10018

TUN is a college media company that acts as an advocate for College Students, while providing advertisers a means to connect with College Students in a meaningful way.

TUN has a seris of Hyper local websites at more that 1,000 colleges accross the US, and the TUNdeals mobile app that connects college students to merchants near them.

TUN also offers a wide selection of out-of-home assets at colleges throughout the US including:

phone kiosks,

newspaper stands,

bike racks,

on-campus transit advertising,
and, near-campus spectaculars.
For technical assistance, call DOmedia: 866.939.3663