Freebee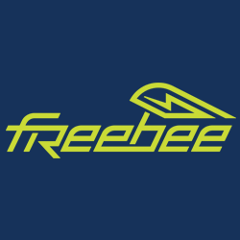 2312 N. Miami Ave
Miami, FL 33127

Freebee
is a fun, alternative transportation option and marketing platform that currently services the Miami "hotspots" of Miami Beach, Brickell, Downtown, Wynwood, Midtown, Design District, Coral Gables, Key Biscayne, Coconut Grove, Miami Lakes and Hallandale with a fleet of over 50 fully customized, 100% electric vehicles. Additionally, Freebee has an event fleet which they use to activate for their advertisers all over the US, for events such as the Super Bowl, SXSW, the New York Wine and Food Festival, and more. Each
Freebee
car individually hosts its own marketing campaign for a variety of clients allowing consumers to become more familiar with each product, service, or establishment. Freebee is the most effective marketing tool in the Miami market and for even activations across the US!
For more information, or to request a quote, please email Matt Friedmann at: matt@ridefreebee.com
Capital One + Freebee from Freebee on Vimeo.


Freebee Advertising Overview from Freebee on Vimeo.
For technical assistance, call DOmedia: 866.939.3663