Swoop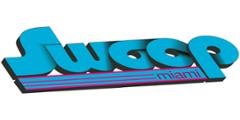 350 Lincoln Rd
2nd Floor
Miami Beach, FL 33139

The Swoop Ride was founded in 2009 with a mission to fill two needs - create a new and effective OOH advertising medium, and provide reliable and eco friendly transportation free of charge. Since it's inception the company has proved the model and conducted successful campaigns with clients such as Norwegian Crusie Line, Converse, and Spanx. We have provided transportation to over 275,000 people and broadened our scope by offering digial and introduced our "Prove It" platform.

The "Prove It" platform elevates Swoop above any compettion in that we are able to prove the impressions associated with our campaigns. We have the exclusive right to the technology that tracks impressions on interior mounted iPads, and using the same software we have beacons installed on the vehicles that track impressions for the exterior ad wraps.

Swoop has taken traditional OOH advertising and successflly created a brand around it by providing unique and memorable customer interactions.
For technical assistance, call DOmedia: 866.939.3663