OTG Experience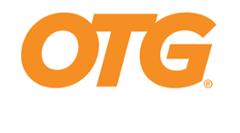 352 Park Ave. South
10th Fl
New York, NY 10010

OTG (On the Go), is an award-winning airport food and beverage operator with more than 300 restaurants, eateries and retail locations in 10 airports across North America. OTG's mission is to transform the travel experience.

Our airport media opportunity gives clients the ability to both build awareness and directly drive online response through a highly visible network of iPads in restaurants and gate areas. In addition, our interactive medium truly engages the audience in a two-way conversation while integrating advertising solutions that provide multiple touch-point delivery, cut-through and recall.

Finally, all media is highly measurable with the ability to track campaign performance to optimize advertising spend.

For technical assistance, call DOmedia: 866.939.3663