MH Outdoor Media LLC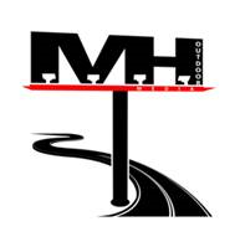 11750 Katy Freeway
Suite 1300
Houston, TX 77079

We are an Outdoor Advertising Billboard company located in Houston, TX, with inventory of traditional and digital LED billboards in six states (AL, TX, TN, GA, LA & FL).
We live & breathe outdoor advertising and we are committed to meeting our client's needs from design to completion.
Our mission is to always provide you the customer, with excellent customer service and to develop a strategic outdoor advertising campaign aimed at your target audience. Let us help you build your brand and successfully grow your business. Contact our friendly staff to begin the easy process of advertising with us.
We look forward to earning your business and continuing to grow with our customers!
For technical assistance, call DOmedia: 866.939.3663