Sports Car Vintage Racing Association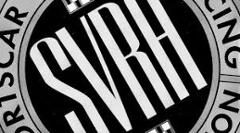 New York, NY
Sports Car Vintage Race Series, NA is the largest, longest standing(1970s) and only "National" oganization of it's kind.

Vintage Sports Car Racing as an enthusiast sport or hobby is very expensive. Particiption natrally pulls together a wealth audience.

Sports Car Vintage Racing/Race Events as an advertising, marketiing and or promotions medium is very effective as you are able to build an emotional connection by leveraging a passion that pre-exists with the target consumer group-This passion runs deep! You create a brand experience within and around this passion and the outcome is a memorable, lasting engagement beween brand/product and target consumer.
For technical assistance, call DOmedia: 866.939.3663