Ads On Wheels, Inc.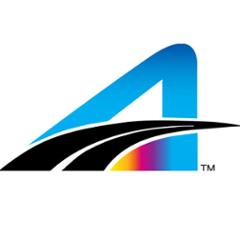 One Crosswoods Path Blvd
Second Floor
Merrimack, NH 03054

Ads On Wheels, Inc. ® jis a large format printing, design, and installation company serving mobile media advertising solutions.Ads On Wheels, Inc. ® is and industry leader with over 14 years experienc in the OOH advertising industry. Our company provides 3M certified graphics installation throughout the United States and Canada. view our website at www.adsonwheels.com

The company specializes in all forms of mobile advertising mediums. Inclusive of these services are:

Mobile Billboards
Fleet Graphics
Bus and RV Wraps
Large Format Printing
In-house creative design team
Nationwide Graphics installation: 3M Certified Installers
Vehicle Wraps including
Car Wraps
Bus Wraps
Food Truck Graphics
RV Wraps
Window Graphics
Retail Wall Murals
Trailer Graphics
Mall Barricade Graphics
Event Signage
Concession Trailer Graphics
Car Wraps and fleet graphics have proven to be one of the best OOH advertising mediums. With over 500 qualified installers nationwide as well as Canada, Ads On Wheels, Inc. has the experience to develop any mobile advertising branding initiative. Ads On Wheels, Inc. has a full staff of in-house designer, print production specialist and 3M Certified installers. The company caters to full service advertisign and marketing agencies and are preferred vendors for several nationwide and international brands. The company only uses the best materials and practices for all of it's products and services.
---
Ads On Wheels, Inc. ® www.adsonwheels.com 800-237-6694

---
For technical assistance, call DOmedia: 866.939.3663