Digital Outdoor Advertising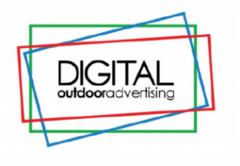 Digital Outdoor Advertising
349 Fifth Avenue
New York, NY 10016


Independent Digital Network -- Flexible digital solutions that can't be turned off.

"The Independent Digital Outdoor Network" will provide advertisers with the most cost effective way to target consumers on their path to purchase.
Premiere Locations – Most of the independently owned digital billboards have been passed down from generation to generation and feature some of the best locations in each of their respective cities.
Flexibility – We will customize your media plan by market, by flight dates, by daypart and by location. Nomore 28 day minimums and/or forced network buys!
One Invoice – You will receive one invoice for all of the independently owned digital billboards across all markets that are utilized in your media plan.
Creative Execution – Simply send your creative to the IDON drop box - idon@onlinefilefolder.com and we will manage the delivery process to each of the respective digital billboards.
Accountability – Your point person will be fully responsible for providing you with a complete fulfillment report and/or contract summary report for each and every media plan.
Proud Certificate Holder of Women's Business Enterprise
Click
here
to view our certificate
For technical assistance, call DOmedia: 866.939.3663