Astra Pacific Outdoor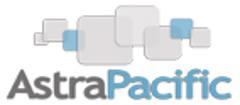 1270 Broadway Suite 505
New York, NY 10001

AstraPacific Outdoor is an independent outdoor advertising media vendor with traditional and innovative formats in the nation's most influential markets. Our media targets the most vibrant neighborhoods and influences the savviest consumers across the country.

The quality of our inventory, standard for professionalism, and dedication to our clients and strategic partners guarantees efficiency in the outdoor advertising process through innovation, quick turnaround, flexibility, and competitive pricing.

Additionally, the depth of experience of our leadership team in and out of the OOH space, provides our clients unparalled creative opportunites that can maximize their media buy and engage their target consumer through the creation and execution of groundbreaking 360 degree experiential program extensions.


For technical assistance, call DOmedia: 866.939.3663