BicyTaxi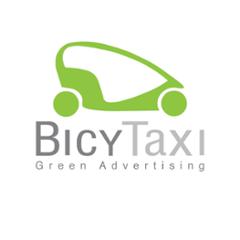 251 West 39th Street
Suite 601
New York, NY 10018

As an innovative and environmentally friendly mode of transportation, BicyTaxi pedicab fleets provide the perfect vehicle to deliver your brand's message.
Each BicyTaxi represents an exciting new advertising medium that impacts everyday lives and guides consumers down the right purchase path.
Sponsor a fleet of pedicabs, customize them to fit your brand, provide free rides and product samples – and create the ultimate OOH brand experience!
For technical assistance, call DOmedia: 866.939.3663