Caruso Affiliated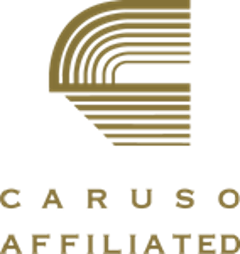 101 The Grove Dr.
Los Angeles, CA 90036

Overview
Recognized around the world as the most innovative and successful developer of retail complexes, Caruso Affiliated continues to be the leader in the industry for sales, popularity, growth and the highest quality portfolio. By combining a focus on driving sales, a passion for architectural and design excellence, a commitment to serving the needs of the local community, and close attention to offering a one-of-a-kind guest experience, Caruso Affiliated has become the most admired real estate development firm in the industry.
The Benefits of Partnering with Caruso Affiliated
A strategic presence in Caruso Affiliated's dynamic destination retail environments provides the exposure and the tools to:
Reach a targeted audience
Leverage the earned equity of our hip and fashion-forward brand
Empower your customers to experience your product in person in a stylish environment they enjoy
Establish an emotional connection with your audience
Turnkey promotions with our seasoned production team and award-winning, full-service concierge
365-day-per-year platforms for your brand. Our performance in the retail marketplace defies convention. Showcase your brand in an environment that is proven to produce results
Average visitor length of stay on a Caruso property is as much as three times that of a conventional shopping center
Sales per square feet at Caruso centers are 75% higher than industry averages 93% of all guests make a purchase and the average expenditure at a Caruso center is nearly double the norm for an enclosed regional mall
Tenant sales growth at Caruso centers is nearly three times that of retailers in traditional malls
Properties
Caruso Affiliated is a well-respected real estate firm known for its continuing success in developing neighborhood and regional retail centers of extraordinary quality. We go to considerable lengths to customize each center to fit the community it serves, providing residents with a high-quality environment where they can shop, dine, or simply spend time with friends and family.
For technical assistance, call DOmedia: 866.939.3663