Portland Pedal Power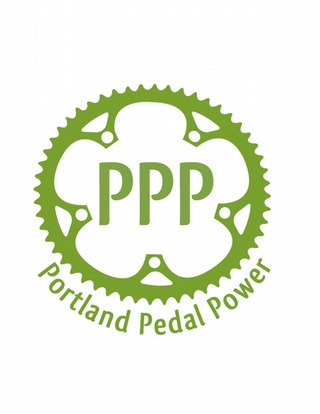 PO Box 8163
Portland , OR 97207

Portland Pedal Power's (PPP's) mission is to use bicycles to sustainably transform the way we do business.

We augment sales, cut costs and increase visibility through our custom enclosure Pyxis on the back of its cargo bikes, is equipped with unique signs called Pedal Ads (http://www.youtube.com/watch?v=asDIsbKuiQw ).

As the most bicycle friendly city in the US, Portland is the perfect market for out of home advertising by bicycle. PPP Pedal Ads are ground level mobile ads showcased by trained street teams that deliver every weekday in the densest parts of Portland.

Instead of buying static billboard space that becomes stale and overlooked by your customers, invest in dynamic and exciting advertising that canvasses the Portland streets and pops up at the hottest events.

A month of Pedal Ads on the Portland Pedal Power (PPP) bikes during our daytime delivery shift (25 hours per week) results in over 220,000 impressions. Of these 160,000 are unique impressions.



For technical assistance, call DOmedia: 866.939.3663