Budget Fleet Media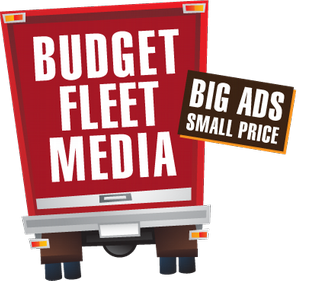 3890 S Oakbrook Dr.
Greenfield , WI 53228

Who is Budget Fleet Media?
Budget Fleet Media is a budget advertising company. We provide clients big ad impact at small budget prices through a network of courier fleet operators.
What is our medium?
We have a network of courier or delivery operators that have clean, late model fleet trucks that are used daily in populated areas of the country. We place large, full color ads on the back cargo door of these box trucks.
Why are we a superior advertising buy?
Budget Fleet Media is an extremely low cost per thousand views, far less than billboards, television, radio or print. Your advertising message is in front of a captive audience of your potential buyers for a long period of time.
How we accomplish rollout.
We use large, high performance full color printers that print on durable 3M vinyl. The full size ads are sent to one of our installers around the country. Your ads are then professionally installed on the fleet trucks along with GPS tracking.
Why should I advertise with Budget Fleet Media?
Today, consumers spend more time traveling in their vehicles than ever before. That makes outdoor advertising a more powerful medium than ever. In the past 25 years, the number of vehicles on the road increased 134%. Whatever your business goal, there's no better way to get in front of your audience than outdoor advertising. And, quite literally, there's no way around it.
Working with Budget Fleet Media will enable you to keep your advertising message in front of your potential customers to outsell the competition. Having big ads in front of a captive audience of potential buyers is the perfect low cost medium. It's a great way to stand out over the more common forms of advertising.
For technical assistance, call DOmedia: 866.939.3663