eBrains, Inc.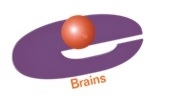 14611 Lilva Drive
Centreville , VA 20120

A sponsorship with the Virginia Railway Express gives you daily exposure to a minimum of 10,000 high income household residents from Northern Virginia at VRE stations and on their trains. Along with this great exposure your specials and exclusive ClubVRE deals are showcased on the VRE's facebook page. All this exposure at about half the usual cost.

Multilevel sponsorships are available to choose from which offer exposure at the VRE stop closest to you or multiple stops along the RED or BLUE lines ( See map for location). On the trains, a sponsorship gives you access through ad placement along the inside of the cars and above the doors. Even more value is added through VRE's special QR Code promotion on all ClubVRE posters in key locations at the stops and within the VRE's quarterly newsletter. You won't want to miss the opportunity to provide a special offer on behalf of your Club VRE sponsorship.

The Line Sponsorship is your best value, as it gets you access at every station on the RED or BLUE line and also inside the cars as well. There are a limited number of Line Sponsorships available so take advantage of the preferred rate and increased exposure while you can.

What is ClubVRE ??? It is an exclusive community and rewards program created for the thousands of daily VRE commuters who have expressed a great interest in having more value in their
ride with special offerings from local businesses. As a valued business, we invite you to join the Virginia Railway Express by offering up exclusive offers and purchasing a sponsorship.
For technical assistance, call DOmedia: 866.939.3663