Tecnovision Digital Advertising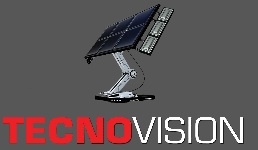 P.O. Box 531140
San Diego, CA 92153-1140

TecnoVision is a manufacturer company located in Italy, established in 1987, and specialized in the production of LED Display.
The birth and development of this company is owed to the production of LED monocolor, tricolor, and informative panel screens.
Furthermore, from 1995, TecnoVision thanks to the new blue LED technology, was one of the first companies to manufacture most sophisticated fullcolor LED-Display for all kind of applications; Advertising, Sports and Events.
We are the leader company in electronic billboard advertising in the border between USA and Mexico
We revolutionize your business exposure by multiplying results combining useful information with your offers on services, products etc. This converts to an always renewed and interesting communication media, which catch the attention and interest of millions of peoples.
For technical assistance, call DOmedia: 866.939.3663