WhiteCollar Media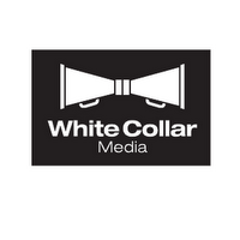 1255 East 8th St.
Brooklyn, NY 11230

We are creating cleaner shirt boxes with advertising on them. Cleaner shirt boxes are routinely used when customers have their dry- cleaned shirts folded (as opposed to hung), and are then given to the customer to take home with their shirts inside. Our research has shown that each dry cleaners can use anywhere between 1,000 to 20,000 boxes a week.
We have signed on approximately 1,000 cleaners in the NYC area that box their folded shirts and who are interesting in utilizing WhiteCollar Media's boxes. Additionally, we are in talks with more than 600 other dry cleaners around the United States. Of course, we are always looking to add new geographic locations and can sign on cleaners in any target area that a client may want.

Cleaner shirt boxes are a fantastic way to reach a wide audience of consumers both inside and outside the home. Many consumers keep these boxes in their home for a long period of time - often until all the shirts in a box are used and ready for another wash. Additionally, a good number of people who choose to have their shirts folded and boxed do so because of a shortage of closet space, and their boxes will often remain in conspicuous locations until all the shirts have been worn.

As mentioned, the boxes are also a great means of out of home advertising. The dry cleaners routinely keep their ready boxed shirts in the front, so all of their customers - including those who are not getting their shirts boxed – come in contact with these boxes on every trip to the dry cleaners. Further, many consumers have their shirts boxed when travelling, and take them from airport to plane to hotel and back. Additionally, the dry cleaners is often one stop on a long list of errands, and the box will go with the consumer from dry cleaners to the grocery, tailor, clothing shopping, and a whole host of other locations. Moreover, the boxes we use are of an excellent and durable quality and we see them replacing the shopping bag for a more professional way to carry items to work.

Our target economic demographic is middle class through upper class. We can target both the obvious male demographic, and the less obvious but equally reachable female demographic. Although the shirt boxes are primarily for men's dress shirts, many women have their blouses boxed also. Additionally, our research has shown it is often women who pick up men's dry cleaning. Our research has also shown that a significant amount of men who wear dress shirts are in a live-in relationship, many with a woman. These women – girlfriends, fiancés and wives – come in contact with the shirt boxes multiple times a day. Moreover, based on anecdotal research, we believe that many of these women are actually picking out their male partner's clothes on a daily basis, and thus going through their dry cleaning shirt boxes.







For technical assistance, call DOmedia: 866.939.3663