Normal Advertising Communications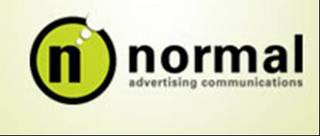 247 South Cayuga Road
Buffalo, NY 14225

NORMAL is a full service advertising communications company that specializes in creative, effective and cost efficient ways for our clients to reach their customers.

NORMAL is an award winning team of marketing experts with extensive background in media, advertising and marketing communications. We're dedicated to serving our clients, their customers and our community with the special talent, tools, and tenacity that makes us much more than "normal communications".

NORMAL Advertising Communications offers out-of-home advertising opportunities designed to make your brand and message stand out in an increasingly competitive marketplace. Your exclusive ad placement appears on primary forms of transportation most visible to people on-the-go. From large scale airport displays to bus wraps and rail system ads, we've got you and your target market covered.
For technical assistance, call DOmedia: 866.939.3663