Street Factory Media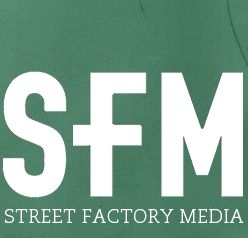 2942 Pleasant Ave S
Minneapolis, MN 55408

Street Factory Media is an award winning, national strategy and execution company for one of a kind, experiential and ambient media campaigns. Our teams can execute every experiential and ambient tactic in the playbook in every market. Our portfolio of capabilities includes pop-up events, stunts, 3D props, discoverable street media, event marketing, graphics, live screen printing and street branding. We're always dreaming up new ways to get your ideas executed on the ground so, challenge us your wildest concepts and we'll show you how to bring them to life.

CONSUMER ENGAGEMENT
Street Factory executes interactive media experiences that allow your target consumer to touch and feel the brand. There is no bigger payoff than going one-on-one with your target consumer. LIVE.

NON-TRADITIONAL MEDIA PLACEMENT
It's a big world and there's a never-ending supply of innovative and unexpected media vehicles lurking beneath the traditional channels. Mobile 3-D media props, place-based advertising, wall projections, street branding, environmental re-surfacing. These are just some of the surprising non-traditional media placement tactics we execute for consumer discovery.


For technical assistance, call DOmedia: 866.939.3663