WC Media, Inc.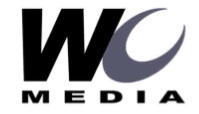 1824 S. MacArthur Blvd
Springfield, IL 62704

WC Media outdoor advertising services company was founded in 1994 in Springfield, Illinois, by the Giacomini family with the hopes of being the best media company. We have a sterling reputation with both advertising clients and property owners and are now proudly serving many repeat customers.
We are a full-service company, providing creative billboard design, printing, advertisement installation and billboard structure installation.
Our inventory now covers the State of Illinois and focuses on high profile, high traffic interstate superstructure signs throughout Illinois. Our customers look to us for great quality and incredible service, which we strive to deliver each time. We believe that customer satisfaction should be guaranteed!
We impact customers through a variety of outdoor advertising products designed especially to create the most visual awareness possible. Outdoor is big, bold and dynamic. Billboards cannot be turned off, tuned out, clicked off or thrown away. Your billboard is always working, even when you're not. That means your message is reaching consumers everywhere - where they live, work and play - long after the paper has been thrown out and TV has been turned off.
For technical assistance, call DOmedia: 866.939.3663