Digi-VUE Advertising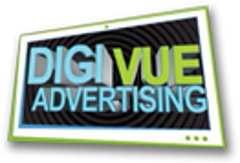 1007 West Avenue M-14
Suite #D
Palmdale, CA 93551

Welcome to Digi-VUE Advertising - Experts in Digtial Signage Solutions - SAAS and digital advertising network
In this day and age when everyone is always on the go, do you want to reach the general consumers?

Digi-VUE Advertising has the largest indoor digital out-of-home advertising network in Northern Los Angeles County. Last year, we have delivered over 7,000,000 impressions and our locations have estimate foot traffic of 300,000 per month. We have growing network of 60 digital signage strategically located in consumer and service businesses all over Northern Los Angeles County and San Bernardino County. We have salons, dental clinics, real estate offices, car wash, restaurants, fitness centers and more in our digital network. These places are great venue for advertising as wide range of customers stays in this place for long period of time. Placing our digital signage inside businesses and shops with high foot traffic and staying time allows advertising to achieve maximum exposure and be more effective.

Digi-VUE Advertising allows you to demographically pick and choose your advertising digital sign locations. A fully customized marketing experience allows you to approach your advertising campaign with a program that puts you in control, advertising to whom you need to, when you need to! The technique of digital signage proves to be easy on the budget and a powerful impact in the community. Improve your sales and build your brand name recognition now!



HAVE YOUR OWN DIGITAL SIGNAGE!

Digi-VUE Advertising digital signage software
utilize the latest technology in signage hardware and software with Auto on and Off features, full systems check and health reports. Our Digital Signage software
allows
Social Media Integration such as Facebook, Twitter,
Instagram and Yammer. This makes updates
displayed in REAL time and Hassle Free! And w
hat makes us your best choice?
Our software provides Audience Measurement
Integration which is a Facial Recognition System that collects anonymous data from the audiences. This allows our system to generate report about
the length of viewing time, age group, gender and
reaction of its audiences!!! and if you need more,
we also offers Proximity Marketing Platform offers with our the use of Free Wifi technology. Contact us for more information on how this FREE Wifi Hotspot can grow your business with social media.

These are just few of what our digital signage solution software can do:
Display Flash Files

Display HTML & FTP

Display Website feeds
Display Interactive Polls
Display Interactive Trivia
Display Interactive Games
Display LIVE countdowns
Display REAL TIME Clock
Display REAL TIME Weather
Display LIVE Twitter feeds
Display LIVE Yammer feeds
Display LIVE Instagram feeds
Display LIVE Facebook feeds
Audience Measurement Integration
Scheduled Automatic On & Off
Automatic Power Reboot
Upload Tickers & RSS feeds
Upload Slideshows
Upload Videos
Upload Photos
Stream U-Stream
Stream Youtube
Bar Code Scan
RFID Scan



LET'S MAKE YOUR BRAND STANDS OUT!
Digi-VUE Advertising is a FULL-ADVERTISING AGENCY. We can help boost your branding with contents and improve client's experience! Our industry professionals can help you with:
Website Creation
Video Creation
Photo Shoot
Animation
Graphic Design
Logo Design
Online Social Media Content Creation
App Development
UX Design (User Experience)
Software Integration & Development
Advertising Copyright
Special Effects
Documentary & Interview Style Content Creation
Event Coverage



CERTIFICATIONS

Digi-VUE Advertising is an advertising agency and signage company in Los Angeles County. We have the following certifications:
Department of General Services as a Small Business (SBE)
City of Los Angeles Contract Administration Small Local Business (SLB)
Department of General Services Office of Small Business and Veterans Business Enterprise Services as Small Business Enterprise (SBE) and Local Business Enterprise (LBE).
Harbor Certification of VSBE from City of Los Angeles Bureau of Contract Administration (SLB)
For technical assistance, call DOmedia: 866.939.3663