Brands In Motion, Inc.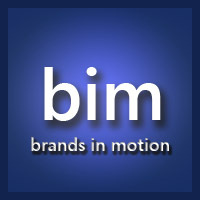 6512 N. Decatur Blvd
#130
Las Vegas, NV 89131

For 12 year Brands In Motion has specialized in Bridging the gaps between Billboard Adveritsing and Interactive Consumer Promotions. Using specialized digital billboards and innovative field marketing teams we devise and execute brand building campaigns for top clients in the Beverage, Medical, Pharmaceutical, Consumer Products and Automotive Industries. Digital Mobile Billboards, Wearable Video, Digital Screen Networks, Street Teams, Mobile Coupons, NFC and Mobile Payments, JumboTron Rentals for Events and Interactive Consumer Promotions are our core services. From our US office is in Las Vegas, Nevada we service a global account base with affiliate offices in Mexico, Europe, Asia, Russia and Canada.
For technical assistance, call DOmedia: 866.939.3663