iAM, i Alternative Media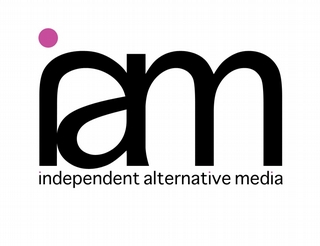 212 Alaskan Way S
Seattle, WA 98104

iAM specializes in 3D display/mobile billboard, amphibious billboards, out of home advertising, and social media distribution in the Puget Sound region.
We specialize in the "Get In Your Customers Face Business" at competitive rates.
Why Mobile Billboard, Amphibious Billboards, and Indoor Media?
3D Display/Mobile billboards and iAM "Phibious" billboards deliver the most eye-catching, innovative, cost effective form of advertising across all forms of media.
iAM's scrolling 3D display/mobile billboard vehicles and iAM "Phibious" Billboards, offer you the least expensive way to reach your customers.
Revolutionizing the Advertising Industry
NEW-CREATIVE – We grab the attention and don't let go
Out with the old – in with the exciting! Our mobile billboard vehicles and iAM "Phibious" Billboards turn heads.
The ability to provide exclusivity and gives you an edge over your competition.
We can't be turned out, turned off, or thrown away.
Messages on indoor/outdoor mobile billboards have a 90% recall rate.
-RYP & Becker Group
Unlimited Options and Flexibility
TV, Radio, newspaper, and billboard are no match – we do it for le$$!
Want to change our ad by the week or month? No problem!
Reusable ads allow a low-cost way to change your marketing message.
Compelling Delivery
People are literally fascinated by the rotation, placement, and flying of our signs – Never Boring.
Our method of delivery equals serious impact.
The movement of the signs deliver an experience for customers.
Dept. of Transportation data allows us to maximize impressions.
Wow factor – people go out of their way to look at our product – Now that's cool.
Reach…Frequency…Versatility…
Your ads demand it – and we deliver. We go where buyers go!
You name the target and we become the driving force to hit it.
We bring more bang for your buck – CPM is the lowest in the industry.
Reach the masses daily.
Deliver your message over and over for less.
"Studies show that 96% of the viewers of mobile indoor/outdoor advertisements say they have more impact than a static billboard
-American Trucking Association Study
This is why 3D display/mobile billboard and iAM "Phibious" billboards are the most cost effective forms of advertising across all forms of media.
For technical assistance, call DOmedia: 866.939.3663