Manmade Multimedia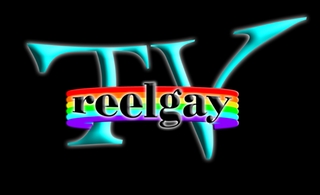 887 W. 9th St.
San Pedro, CA 90731

We are MANMADE MULTIMEDIA, Inc and we produce and distribute REEL GAY TELEVISION - a monthly, 2-hour entertainment newsreel that plays in gay clubs across the country. We are the "original and longest running gay television" broadcasting continuously since 1995. The show features events that are of interest to the community such as international sports and cultural events(GAY GAMES, OUTGAMES); pride events(Amsterdam, Toronto, Montreal, Mexico City, New York, Los Angeles, and many others); fashion events; fundraisers; political events, including ceremonies at the White House; and so much more.
Our audience is approximately 1.5 million men, ages 18-45. We reach that demographic that is dwindling from primetime demographics, and getting harder and harder to reach. REEL GAY is seen in major cities from Anchorage, Alaska to Key West, Florida, Honolulu, Hawaii to New York, NY, and Ogunquit, Maine to San Diego, California. Our major advertisers have included FOX HOME ENTERTAINMENT, WARNER HOME VIDEO, UNIVERSAL, SONY, and ORBITZ.

For REEL GAY TV advertising options go to:
http://www.reelgay.com/commercials/advertising1.html

Additionally, we have a video intensive site, with news and entertainment podcasts where ads can run. Our website has attracted over 10million viewers since our inception in 1995, and averages 50,000 unique visitors per month.
Most importantly, REEL GAY can coordinate nationwide, primetime, in-club promotions with customized programming, interactive participation by the audience, coordinated with clubs within our network across the country. It is an ideal opportunity to launch a product, movie, television show, or service, or test market the same, with a targeted, niche market that is the most desirable demographic for so many marketers.
For technical assistance, call DOmedia: 866.939.3663