MVS Media Group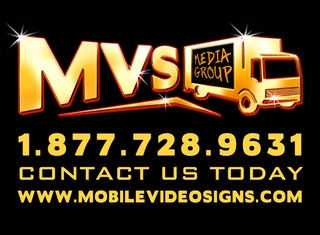 1800 S. Ocean Dr
#2908
Hallandale, FL 33009

MVS Media Group opened its doors in 2003 when it raised the bar for outdoor mobile marketing by developing a fleet of innovative mobile digital billboard vehicles equipped with the latest in digital LED screen technology.

MVS was one of the originators and inventors of these types of vehicles. Our mobile digital billboard vehicles are not only cutting edge, they have captivated the targeted audiences more effectively than any other outdoor mobile medium. MVS started with projection video billboard trucks and as technology advanced, moved on to Mobile LED Digital Billboard Trucks.

MVS campaigns enable exceptional target market attention while reinforcing existing advertising/branding campaigns. They attract attention by displaying eye-catching animations and graphics geared towards creating brand recognition within specific demographics. This unique advertising medium reaches audiences missed by traditional broadcast and print media. It delivers value, increased sales and response with a relatively low investment.

Since its inception, MVS Media Group has been growing at a rapid rate. We have run hundreds of campaigns for many fortune 500 companies in most major cities in the United States and Canada.

Give us a call for your campaign needs. We can run and manage multiple city, national campaigns running up to 20 Mobile Video LED Billboard Trucks.

For technical assistance, call DOmedia: 866.939.3663