Mobile Media Marketing Group (M3G)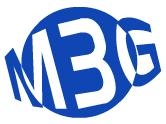 16249 Fairfield
Detroit, MI 48221

M3G (Mobile Media Marketing Group) specializes in National Mobile Media Advertising and Experiential Marketing. Today, people have more options than ever to avoid TV and radio commercials. As a result, the savvy advertisers are heading outdoors to capture the attention of their target audience by no longer relying on customers to listen to the right station, look up at the right moment on the right highway, tune into the right show, or open up the right letter by putting the message right in front of their eyes when they couldn't look away even if they wanted.

M3G was established 15 years ago to improve the effectiveness of outdoor advertising. It strengthened the impact and sophistication of "Street Marketing" by combining outdoor advertising, product sampling/distribution and and an array of unconventional mediums to deliver brand messages to their desired target audiences. M3G provides a greater reach and more impressions within specific markets reaching potential customers where they live, work, and play. Boasting a nationwide fleet that garners 50,000-80,000 impressions daily per mobile billboard unit (based on market density), M3G is dedicated to helping companies extend their brand recognition and exceed expectations. M3G's clients include Walmart, McDonald's, Comcast, Wayne County, Michigan Lottery and TGIF amongst a host of other Fortune 100 companies. Visit www.M3G.us to learn more about M3G or you may download our media kit directly by using the following link http://m3g.us/media-kit/.
Specialties
National Mobile Billboard Advertisement, Experiential Marketing, Street Teams/Brand Ambassadors, Door-to-Door Marketing, Web Development and Marketing, Creative Executions/Special Event Staffing.
For technical assistance, call DOmedia: 866.939.3663