CoverWrap Communications LLC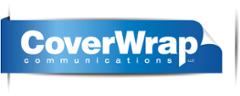 1401 HIGHWAY A1A
Suite 204
Vero Beach, FL 32963-5339

CoverWrap Communications LLC provides targeted business-to-business, point-of-care, and public place magazine cover-wrap programs reaching any target audience in the world.

Business-to-Business: Our B2B programs are capable of targeting 1,000 to 10,000 executives in the Americas, Europe and Asia. Advertisers may choose target audiences by title, region, industry, etc., or submit their own list. B2B advertisers will reach 95+% of their target audience. B2B programs deliver significant ROI.

Point-of-Care:Our Network POC programs are capable of reaching patients in high traffic waiting rooms in the US. Advertisers may choose from leading magazines to target precise demographic. POC network programs are PhRMA compliant. Advertiser is buying ad space only. POC programs deliver significant script count increases when applicable.

Public-Place: Our public-place programs allow advertisers to target beauty salons, spas, fitness centers, barbers, etc. Programs are customized to specific needs of advertiser.
For technical assistance, call DOmedia: 866.939.3663