GoGoCast, Inc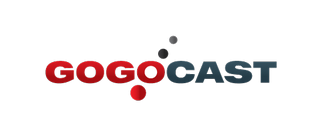 161 Comstock Parkway
Cranston, RI 02921

GoGo Cast is a leading digital point-of-sale company delivering customized content, local information and promotional opportunities in over 600 Gas Station C-store locations.

GoGo Cast reaches over 18 million smart, busy, consumers on-the-move each month. Combining news, sports, weather, local and national advertising content, we keep our viewers connected to the world while on the go and empower them to save time and money.
Our rapidly growing network of digital point of sale displays across the US is the anchor of our offering. However we continue to expand our avenues with strategic partnerships, and amplify our reach via emerging technologies such as GoGo Planet, a location-based shopping application.
For technical assistance, call DOmedia: 866.939.3663