SmartSigns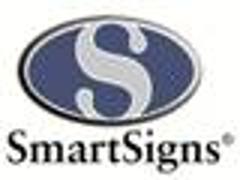 3625 N. Hall St.
Suite 530
Dallas, TX 75219

SmartSigns. The way for you to reach your customers with advertising that makes your message sparkle.

Many great companies have started in a garage. Now so can you. Welcome to garage advertising in Dallas Fort Worth. In the parking garages and walkways of some of Dallas' most prestigious office, mixed-use and residential addresses – including The Crescent, Trammell Crow Center, Cityplace and other properties throughout Dallas and N. Texas, you'll find high-impact illuminated displays known as SmartSigns.

SmartSigns backlit billboards are strategically located for maximum exposure and impressions, attracting the attention of your potential customer as they come and go every day. Your well designed ad, a daily message, at the parking garage entrances and exits in a SmartSign will generate conversation, inquiries, traffic and most importantly, sales.

These garage billboards are illuminated displays that make your daily message pop off the walls at entrances, exits and other key traffic points throughout the garage. Put them to work today.

Many great companies have started in garages.
Now so can YOU.
For technical assistance, call DOmedia: 866.939.3663