What is this?
Perpetual Media Network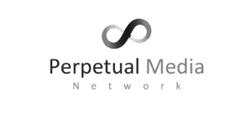 1230 Rosecrans Ave, suite 300
Manhattan Beach, CA 90266

Perpetual Media is an advanced, programmatic SaaS advertising technology company. Our initial concentration is digital out-of-home and place-based media networks offering rich video advertising and digital signage to audiences of new and never before available consumers in the gaming (Casinos and Casino Resorts, Video Lottery Terminals and Games of Skill), ATM and Convenience Store channels. Perpetual offers an end-to-end adtech solution developed on the most advanced, cloud-powered technology platform in the market today, and integrated with some of the top programmatic providers in the world. We offer leading audience validation and targeting capabilities, as well as engagement and performance metrics, to serve the most contextually relevant messages and engage your audiences at the right time and place to grow sales, increase loyalty and build brand awareness. The Perpetual Platform offers precise campaign targeting, powerful performance tracking and real-time system monitoring via our advanced IOT technology. Our platform is fully configurable and VAST certified. Perpetual is fully integrated with multiple programmatic ad providers and data systems, and is capable of further integrating with brand partners' CRM, CMS, mobile and social media platforms and tools. Join Perpetual Media Network. Welcome to New Opportunity.

Professional Affiliations: