What is this?
33 Degrees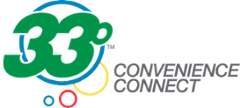 13100 Magisterial Drive
Suite 102
Louisville, KY 40223

33 Degrees Convenience Connect is positioned to be the leading provider of in-store digital displays networks in North America. We are currently expanding our footprint with the Circle K digital Network, and will be in 3000 Circle K stores by September 2018, covering 57 US markets.