What is this?
The Gotcha Group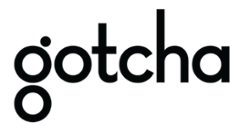 7 Radcliffe Street
Suite 200
Charleston, SC 29403

Gotcha is the largest operator of premium outdoor advertising on college campuses nationwide. Our carefully cultivated, exclusive school partnerships allow access to the highly coveted college audience where they eat, sleep, and study. Gotcha's media displays demand attention and create instant brand awareness using a medium that can't be delayed, skipped, or turned off.

Gotcha (formerly known as Signal Campus) was founded in 1999 as a way to connect marketers with college students, and students with the brands they love. More than fifteen years in the industry has rendered us an expert in the field. Our list of happy advertisers and campus partners grows monthly. We look forward to helping you achieve your marketing goals on one of our many bustling campuses.