Signal Outdoor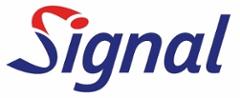 200 Mansell Court East
Suite 325
Roswell, GA 30076

Signal is a growing company known for innovation and excellence in the development of out-of-home media properties. These properties include municipal transit and comprehensive street furniture programs which include bus shelters, bus passenger benches and informational kiosks.
Signal operates street furniture agreements in over 100 communities in the Greater New York area, Suburban Washington DC, Metro Atlanta, Tampa/St. Pete, Miami, Orlando, Hartford and New Haven. With over 8,000 advertising displays, the company offers advertisers the opportunity to reach consumers where they work, live, shop and play.
Along with its street furniture and transit programs, Signal is the national leader in outdoor advertising on college campuses. Signal Campus has over 1,300 advertising kiosk displays installed on over 100 college campuses across the nation reaching the highly sought after 18-24 year old market.
---
---
Professional Affiliations:
---
Loading Products
Back to top