What is this?
Indoor Billboard Network - North Shore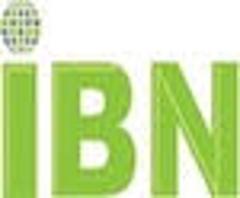 626 RXR Plaza
West Tower 6
Uniondale, NY 11556

Indoor Billboard Network operates digital signage systems throughout the United States. IBN-North Shore manages displays on Long Island and the eastern suburbs of New York City, with technical and creative support of N-Compass TV of Lakewood, CO. Between Nassau and Suffolk counties, IBN now controls 70 screen locations. Our goal is to have 100 host locations on Long Island. We will obtain these organically and/or through purchases from competitor operators. IBN maintains a diverse approach to indoor billboard branding with locations in several categories of high traffic venues, including grocery stores, cafes/delis/casual eateries, health/fitness/recreation centers, and automotive centers. Our screens may be priced for full screen or shared screen usage, generally with host content on a 30% portion of the shared screen. IBN has a full service development team to prepare content. IBN's goal is to become the most cost effective branding tool avaiable to growing companies.

IBN invites qualified businesses to consider hosting an indoor billboard. Prospective business owners can submit an inquiry through our website link (http://www.addog.media/become-a-network-host-patner.php#contact). IBN partners with host operators, providing digital signage, social media promotions, data collection, web development, wifi and text services and general business consulting. Our interests are aligned with our host partners. As the host business grows, the digital billboard attracts more viewers and, ultimately, sponsors. In support of this partnership, IBN will frequently co-brand and co-sponsor promotions, specials and events with our host operators. Find more information on www.ibn-ns.com.