ADS Media Group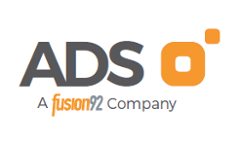 1100 N. Main
Suite 205
Boerne, TX 78006

The Industry Leader in Hyper-Local Direct-to-Door Marketing
For over 15 years, ADS Media Group has worked with Fortune 1,000 advertisers, agencies and publishers delivering millions of high-quality door hangers, product samples and catalogs/preprints nationwide to consumers' homes every year. Utilizing our proprietary Veritrac GPS System, we target the households advertisers want to reach and track those deliveries in real time to ensure accurate message delivery.

Our exclusive partnership with Fusion92 makes us perfectly positioned to help growing businesses. By applying our extensive portfolio of data, digital, video, branded content and physical marketing products, we provide seamlessly integrated campaigns that maximize marketing effectiveness.

Innovation is who we are and how we think; it's not a department, a lab or a bullet point in a PowerPoint deck. We aim to be truly innovative in all we do. Yes, that means we have patents hanging on our wall. But innovation comes in less obvious shapes and sizes too. It's a way of thinking; it's not a thing.

We offer turnkey services, including market targeting, mapping, printing (door hangers, polybags, inserts, coupons), shipping, delivery and GPS delivery verification. We help you get results by targeting only the consumers you want, utilizing U.S. Census Block data.

Direct-to-Door Marketing:

Has to be read
Is very intrusive
Does not get lost in the mail clutter (junk mail, direct mail, Redplum, etc.)
Does not get lost over the airwaves or web pages
Reaches a far greater audience that newspapers (greater reach and consumption)
Is very targeted
IT WORKS
Response rates for Direct-to-Door Marketing are typically much higher than most other media. Here are a few examples of what our clients are seeing:
Our QSR clients are seeing around a 15% redemption rate
Grocery store chains are getting coupon redemption rates of over 30%
CPG groups has stated that over 70% of the people who have samples delivered to their door come into the store and purchase
Telecom Groups are seeing a 7% Close Rate on bundled services
Big Box Stores are seeing a 25% bump in sales and store traffic on direct to the door delivery of their catalogs vs USPS.
We work with clients like...
Door Hangers (AT&T, Verizon, Publix, Quiznos, MetroPCS, 7 Eleven, Subway)
CPG Product Samples (General Mills, Ghirardelli Chocolates, Starbucks)
Catalogs (IKEA, Toys R Us)
Grand Openings and Promotions are a big part of our business as we are doing thousands of them every year. Some of our clients are: 7 Eleven, Walmart, AT&T, Verizon, Cricket, HEB, Publix, Quiznos, Wingstop, Dominions', Johnny Rockets, Jersey Mike's, Subway, Papa Murphy's, Toys R Us, metroPCS and many more.
www.adsmediagroup.com
Contact: Bobby Mahler
President
bmahler@adsmediagroup.com
210-655-6613 x220