Ad Shark Press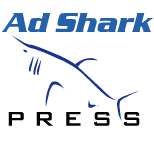 N4266 S German Rd
Hustisford, WI 53034

Our Network consists of Digital Signage located in high traffic areas.

Ad Shark Press is family-owned and operated right here in Hustisford, WI. Since our company opened its doors in 2011, we've treated every customer like they were a part of our family. Other companies may offer similar services, but our services are the best, and come with a personal touch.

We can deliver a customized media campaign that will target your audience city, state or zip code. Whether you are trying to reach a couple out at dinner, or the guys at the local tavern, our digital place-based advertising is all it takes.

Professional Affiliations: