Sitour USA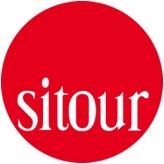 Sitour USA
195 Hurley Avenue
Kingston, NY 12401

With over 1,000 ski resorts in 8 countries, sitour is the largest international out of home ski resort advertising network. At sitour USA, we offer a full array of impactful outdoor media formats for maximum impressions to a targeted audience at over 100 ski resorts throughout the United States.
From highly-targeted local campaigns to national exposure, Sitour USA can feature your brand and products in the best locations with incredible consumer impact.
Enhance your brand visibility through our impactful media options with a constant, high-profile presence that is entertaining to consumers.
Leverage learned patterns of movement to deliver multiple engagement opportunities in high-traffic extended dwell time locations.
Engage consumers at every resort through our strategically integrated, high-quality media and event formats proven to develop positive recall.