What is this?
JPOM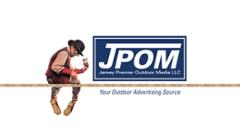 714 East Main Street
Suite 1B
Moorestown, NJ 08057

Jersey Premier Outdoor Media, LLC has acquired relationships with many independent outdoor operators throughout the country. Our abilities to conceptualize, prepare, organize, and respond to our clients needs make it easy for you to find Outdoor Advertising. We do our best to give your business the exposure it deserves.

Professional Affiliations: