Impax Media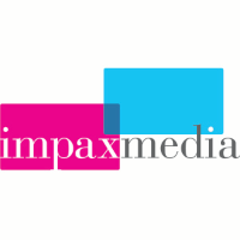 600 3rd Avenue
Ney York, 10016
Cambodia

Impax Media's grocery environment is powered by a true 21st century place-based digital network, offering a well-balanced
entertaining loop of ads and branded content to customers where "a little wait" is always inescapable: the check-out line.

Statistically speaking, 95% of North Americans visited a grocery store an average of 1.6 times in the past week; and all of
them had to make a stop at the cash register. Whether your brand is looking to drive impulse purchases, reinforce a product's
user-friendly image or simply gain notoriety, this is a location where people definitely line up to see your ad.
---
Why picking up this environment?

When asked if watching the content on these screens helps pass the time more effectively, 84% of shoppers agreed: yes.
Entertaining customers at the checkout line is the main opportunity but keep in mind that cash register lanes are also
visible throughout the grocery shopping trip. That's right; an IPSOS study revealed that shoppers see an average of 2.5
screens during their grocery store visit. It doesn't matter if the customers are doing a general stock up trip or a quick-paced
pit stop, the catchy wall of HD screens will always greet them before the cashier does or suggest a product before they continue
to the next aisle.

A consumer in "grocery shopping mode" is in the process of planning and actively making selections. The screens are a direct
communication tool for brands, products and services, to reach the primary grocery shoppers (and, chances are, the household decision makers)
exactly during that decision-making process.

When it comes to grocery shopping, most people have a preferred location and, more often than not, it is close to their primary residence.
This means that advertising in this environment not only allows you to stand out in the shopping experience, it gives you the opportunity to
do so in a community setting. Whether you are looking for a suburban thirtysomething or a downtown student, you will be able to find specifically
who you are looking for.

Let's be honest, no one needs to be convinced that most of the population goes regularly to the grocery store. This environment offers multiple
opportunities to consistently communicate with primary grocery shoppers, since every customer that enters the store must go through the check-out
to exit, often doing-so several times a month.
For technical assistance, call DOmedia: 866.939.3663