Marad Outdoor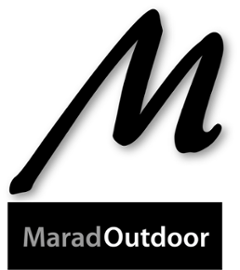 15250 Ventura Blvd. #100
Sherman Oaks, CA 91403

Marad Outdoor is a premier outdoor media company specializing in custom-made advertisements for vinyl and LED screens. We deliver "high tech, high impact, high quality" products and solutions as well as full-spectrum site development services.
With almost a decade of expertise and a vast inventory throughout the U.S. and Canada, our cutting-edge solutions provide unprecedented flexibility and capabilities to target your audience more effectively in real-time. Businesses large and small praise our custom-tailored content and stunning, advanced graphics. Also, our award-winning customer service is exceptionally personal and responsive, with A to Z solutions to handle the entire process!
We know that at the end of the day, it's all about revenue. So Marad Outdoor is all about delivering quality products,services and solutions at competitive pricing to maximize your revenue generation
and
ROI.
For technical assistance, call DOmedia: 866.939.3663