Fly Time Media Inc.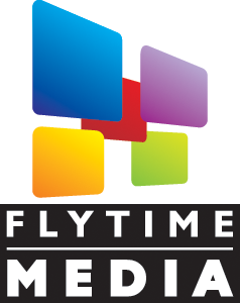 P.O. Box 25
Keasbey, NJ 08832

FlyTimeMedia Inc. offers a new Digital Signage Network that provides advertisers a unique "can't miss" media zone for branding and merchandising to millions of hard-to-reach upscale consumers. Our exclusive location delivers mass messaging on a personal platform, to a captive audience, at a place and time when your messaging may be most relevant. FlyTimeMedia reaches decision makers and business travelers making consumer choices on wide variety of items, which include electronic and media devices, in an environment where they're most likely to be using those devices. FlyTimeMedia provides the unique value combination of 100% gender targeting and close proximity to purchase points - when consumers are in purchase mode. We're easily integrated with other media platforms, which reduces waste and message composition costs, and maximizes the reach of ad campaigns.

FlyTimeMedia is currently contracted with the Port Authority of New York & New Jersey, which manages the three airports that service the #1 media market of New York - JFK Int'l, LaGuardia Int'l and Newark Int'l airports. Our initial installation is in Newark Int'l, Terminal B. We are poised to scale to all three terminals and to all Port Authority properties, with a total eventual reach - in the New York DMA alone - of more than 120 million traveling consumers.
FlyTimeMedia - "your audience can't GO without it!"

For technical assistance, call DOmedia: 866.939.3663