Resort Media Partners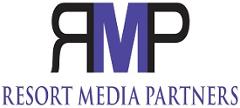 261 Las Vegas Blvd. North
Las Vegas , NV 89101

Resort Media Partners is not your typical outdoor company.

Resort Media Partners is based in Las Vegas, NV and is locally owned. Resort Media Partners owns and operates its billboard inventory. We provide a variety of media expertise such as sales, marketing, data analytics, development strategies and analysis. Resort Media Partners have the largest inventory of digital billboards entering Clark County.

A total of seven (7) 14'x 48' state of the art digital boards located in the tourist market of Las Vegas. Our boards are strategically located in high-impact areas to target tourists, convention attendees and local residents.
Locations include Highway I-15 which is a primary corridor for Southern California tourists entering the city and Paradise Road which is a main thoroughfare for tourists entering Las Vegas from McCarran Airport.
For technical assistance, call DOmedia: 866.939.3663